The development of hearing aids has changed dramatically in the last ten years. They're nothing like the clunky hearing aids you might imagine, the ones that seemed to amplify all the wrong sounds, and generated lots of feedback.
Hearing devices have become smaller, smarter, sleeker, and more advanced. Such devices can do more than ever and are full of features and settings to make life easier for those with hearing loss. Bluetooth connectivity is one of the most exciting of these recent technologies. To learn more about bluetooth hearing aids visit one of our five convenient locations in Lehigh Acres, FL, Port Charlotte, FL, Cape Coral, FL, Fort Myers, FL & Sebring, FL.
---
What exactly is Bluetooth?
Bluetooth is a wireless communication technology that helps data movement from one electronic device to another. The radio waves safely relay the data at a very high frequency. Bluetooth has been integrated into a wide range of products that have inspired hearing aid manufacturers to make their devices Bluetooth connected.
Some Bluetooth hearing aids can connect directly to Bluetooth activated devices, while others need an intermediate device that transmits sound from the electrical equipment to the hearing aid.
And some are "Made For iPhone". As the name suggests, these Bluetooth hearing aids will directly connect to only iPhones and other Apple devices and will require an intermediary listening system to connect to any other smartphone. Others are ''Made for any Phone'' and, as expected, can connect to any Bluetooth-enabled phone.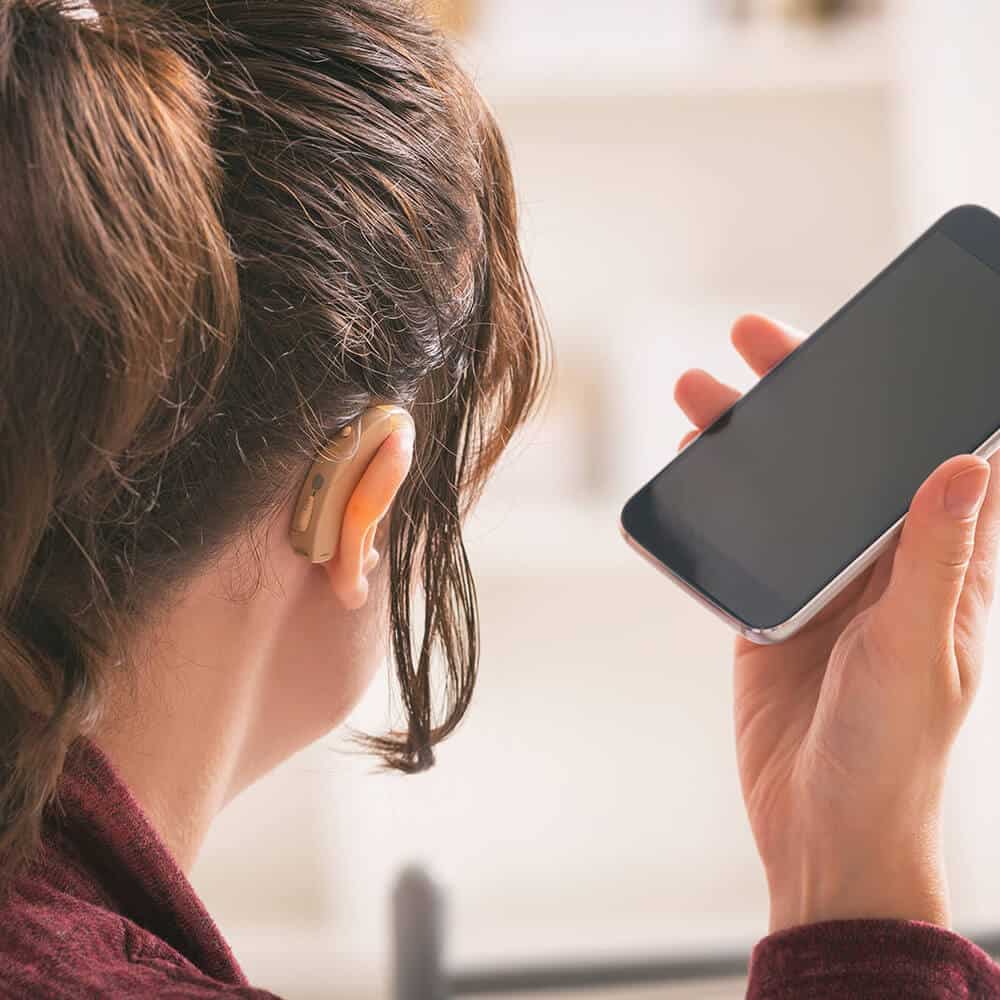 How Bluetooth has changed the hearing aid world
With 2.71 billion smartphones worldwide and an estimated 4 billion new Bluetooth devices sold in 2019 alone, it is not surprising that Bluetooth-connected hearing aid models have become extremely common.
Hearing aids used to provide restricted access to other electronic audio devices, such as cell phones and players of personal music. If you wanted to listen to music, you might have to take out your hearing aids while you were working out or jogging, and then put in some earbuds or headphones.
Today, wireless hearing aids provide wearers with the option of connecting to most personal devices, televisions, and laptops, and streaming directly to hearing aids via Bluetooth. This allows you to switch from hearing aid to a smartphone call without skipping a beat.
Benefits of Bluetooth hearing aids
---
Try a Bluetooth hearing aid with us
If you want to know more about Bluetooth-compatible hearing aids, explore all your choices with us, and ask for a demonstration in real-time. We're excited to show you how Bluetooth-compatible hearing aids could change your day-to-day life for the better.