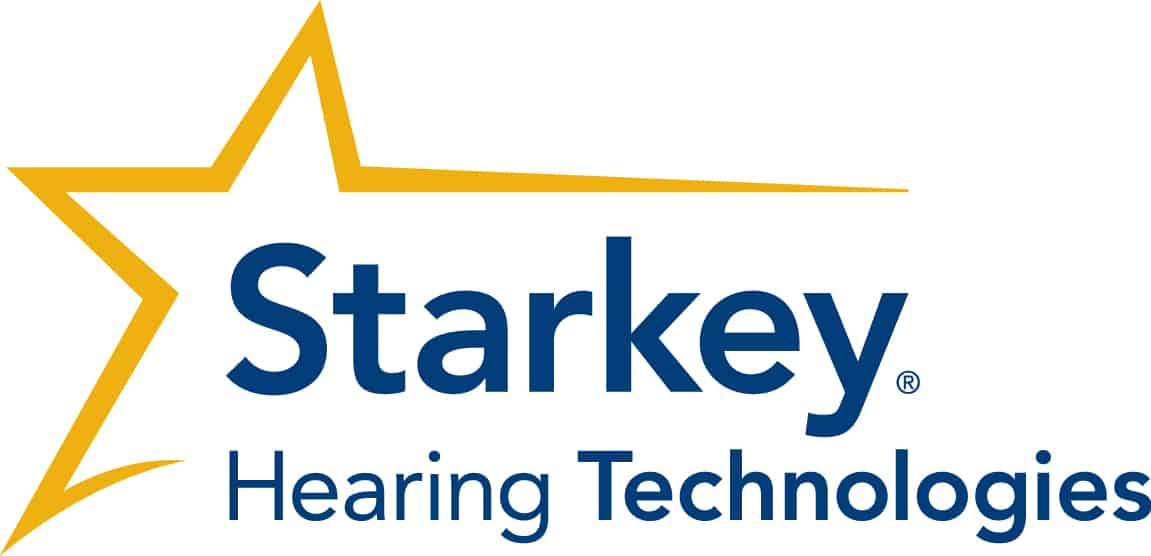 Tracing its roots to 1963, Harold Starkey opened Starkey Labs to develop new hearing assistance technology. Located in Maple Plain, Minnesota, the laboratory attracted the attention of hearing aid retailer William F. Austin, who had been running a retail location in South Dakota called Professional Hearing Aid Services. In 1967, Austin moved his operation into Harold Starkey's basement in Hopkins, Minnesota, indelibly joining the two ventures. These two features of the merger emphasized not only customer service but also repair capability and technological innovation.
Find a location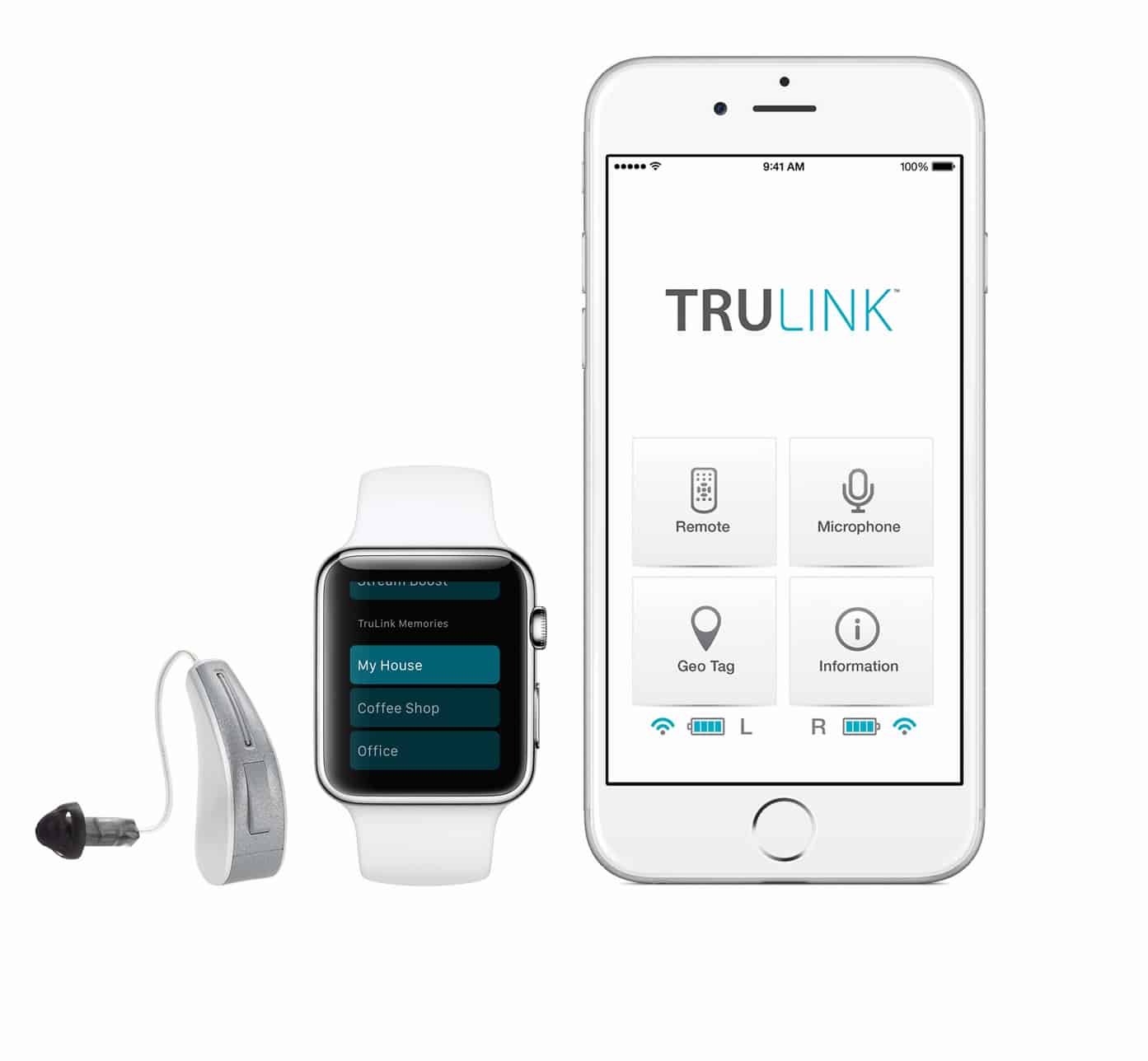 Bringing people together
Today, Starkey continues to emphasize a combination of customer-centered service alongside research and development, enabling them to turn research into reality. The company has grown to a vast size with 5,000 employees at 22 facilities, and they run their operation out of 100 markets worldwide. In order to best serve their customers, Starkey has developed partnerships with 5,000 hearing care professionals around the world, ensuring that those who wear their aids are doing so with the care and support they need. Starkey continues to push the bar higher through 100 research and development projects currently underway, making the drive for innovation ever greater at the company. This focus on cutting-edge technology has resulted in 826 international patents, making them an industry leader among their counterparts in the hearing assistance business.
The mission of the company remains in touch with this history and the accolades they have received: connecting people and changing lives. Starkey believes that being able to clearly hear the world around you should not be a luxury but that it is as essential to the human experience as breathing. We know that hearing comes with innumerable benefits, including the sense of social connection, psychological ease, and even physical safety. For these reasons, Starkey is uncompromising in the pursuit of ever better hearing technology that can be accessible to an ever-broader base of customers. Starkey Hearing Technologies maintains the goal of bringing people together to make lives richer by empowering individuals to reach their full potential in life.
---
Starkey Livio AI
Some of the recent innovations at the company demonstrate their constant drive to be at the cutting edge. The Livio AI is the first hearing aid to feature artificial intelligence, integrating its sensors with adaptive technology. These sensors enable the aids to track brain and body health, expanding our understanding of the purpose and possibility of hearing aids. Livio AI's sensors are connected to a wide range of Starkey apps and technical features, such as Hearing RealityTM, which maintains the comfort of the sound you hear between loud and quiet environments.
---

Starkey Hearing Aid Features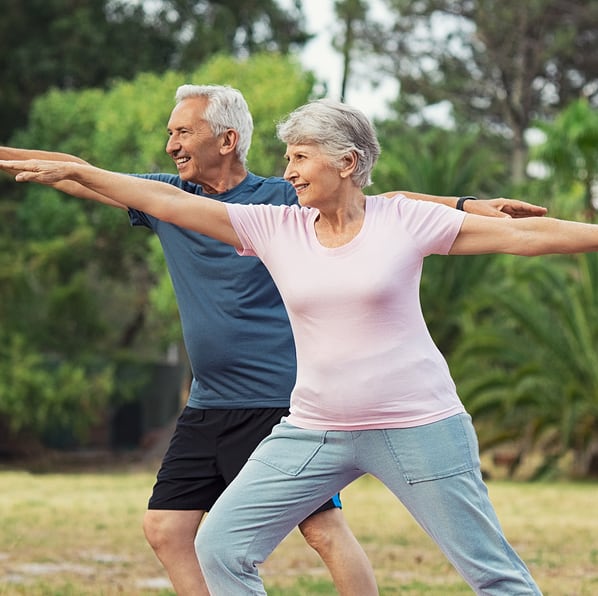 Reality™
Those who wear hearing aids may be familiar with the experience of moving between sonic environments and waiting for hearing aids to catch up. In a transition from a loud to a quiet room, the aids may continue to blare loud sound into your ears, even being audible to others. In the opposite scenario, the aids may remain at a quiet level of amplification after entering a loud environment, such as a music venue next to a quiet café. Hearing RealityTM makes it possible to transition seamlessly from one environment to another, including maintaining speech clarity.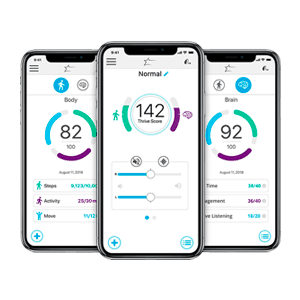 Thrive™ App
You may want to make changes to your listening experience on the go, manually addressing the auditory features of the changing contexts throughout the day. The ThriveTM app allows you to do just that, conveniently modifying your aids on the go. The greatest innovation, however, may be the ability to track your progress toward health and fitness benchmarks through the integrated sensors. Tracking your steps through the day is only the beginning, and the aids can also monitor breathing and pulse rates to see how you adapt to the stresses you encounter. Those who suffer from tinnitus will be glad to know that Starkey hearing aids also offer Advanced Multiflex Tinnitus Technology, which is fully adjustable. This application enables the aids to cancel out the sound of tinnitus in many instances of the condition.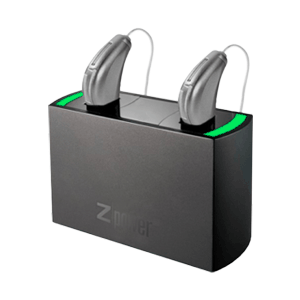 Rechargeable Batteries
Battery life and rechargeability are yet more benefits to the latest Starkey hearing aids. Starkey's rechargeable aids are known to last 20% longer than competing manufacturers, and yet they are said to be 30% smaller and up to 100% easier to use. The charge station is also portable, holding a full charge while you are on the go. This all-in-one charger holds enough power to get you back to full hearing capability without needing to access the power grid.